Snoopy Plushies (c) Snoopy Museum Tokyo, retrieved from http://www.snoopymuseum.tokyo/en/
Where is that?

Entrance to Snoopy Mueseum Tokyo (c) Snoopy Museum Tokyo, retrieved from http://www.snoopymuseum.tokyo/en/
Located at the heart of the city and a mere seven minute walk away from the Roppongi Station of Tokyo, one could enjoy the heartwarming world of Peanuts. Despite being in the city, the Snoopy Museum is where people can bask in the clean and peaceful surroundings of the area.
An exciting little tidbit is that it's just right in front of the Philippine Embassy!
What can I do?
For visitors, the museum offers a wide array of items: from Charles M. Schulz's early comics and artwork to Peanuts exclusive stuffed toys and rare memorabilia. They even have a lovely cafe where people of all ages can enjoy and relax in! In addition, huge, life-sized figures of the characters will greet you at the end. One should't pass up the opportunity to take pictures with these popular figures.
Aside from all the sights to see, you'll also get to learn about the history of the comic series and the biography of its author, Charles M. Schulz. Did you know that he was part of the army back in World War II? That's just one of the many things to find out. Fans will be able to see just how much the series has grown and evolved over the years. It's something to be appreciated.

Sandwich from the Snoopy Cafe (c) Snoopy Museum Tokyo, retrieved from http://www.snoopymuseum.tokyo/en/

Peanuts Comic Snippets (c) Snoopy Museum Tokyo, retrieved from http://www.snoopymuseum.tokyo/en/
For fans of Peanuts and all cute things out there, a day in the Snoopy Museum would surely be a day in heaven.
Japan and Peanuts
Japanese people have at least heard of Snoopy at least once in their lives. He is a cartoon icon at the same level as Mickey Mouse and Bugs Bunny. The lovable character and the Peanuts gang have been so well-accepted in this country among the young and old alike. This is despite the fact that the Peanuts comic series is over 50 years old.
Here is a little history of how the Peanuts Museum in Tokyo first came to be. The first ever Charles M. Schulz Museum and Research Center is actually located in Santa Rosa, California. Even in such a distant country, a huge number Japanese people still visited the museum to appreciate the author and his work. Thus, the popularity and love for the comic series came to the attention of the museum and its director, Karen Johnson.


It was in 2009 that Daisuke Kusakari, a man working for a Japanese newspaper company, traveled all the way to Santa Rosa for the purpose of visiting the Charles M. Schulz Museum. He proposed the idea of having a special Peanuts exhibit in Tokyo.
And so the exhibit did happen back in October 2013 and was open to the public for seven days a week until January 2014. This took place in the Mori Arts Center, Roppongi Hills and it was a huge success.
The love did not end there, however. In April 2016, the Peanuts Museum, as we know it, was built in Roppongi for fans both in Japan and all over the world to visit.
About Ropponngi


The name Ropponngi (六本木) literally means "six trees" and it is located in the Minato district of Tokyo. It is a place where most international embassies are and it has a busy night life that is popular for local and foreigners alike. This area is especially famous among foreigners due to the foreign friendly establishments like bars, restaurants, and night clubs.
After your visit to the Peanuts Museum, you can also do various things in the area such as spotting the rich Ropponngi Hills, wandering Tokyo Midtown, and visiting the National Art Museum of Tokyo. Enjoy all that Ropponggi offers!
Lesson Ice Breaker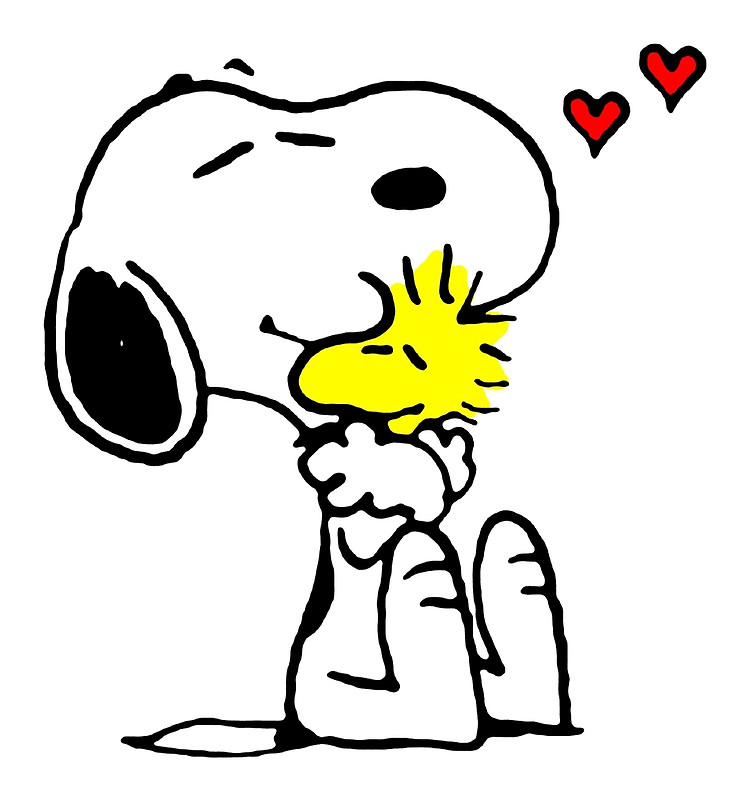 Should you encounter a student who admits to living in Tokyo and having a weakness for cute things, the Peanuts Museum can be brought up as a topic of conversation. Ask them if they know of the Peanuts Museum or if whether or not they've been there before. If they have visited before, it would be great to hear about their experience first hand. If they haven't visited yet, ask if they would want to go there someday and why. This topic could also be appealing for dog lovers since Snoopy is considered to be the world's cutest animated Beagle, after all. Don't you agree?